The Crescent Township Police Department offers police protection 24 hours a day, 7 days a week and 365 days a year.
Police grants help fund programs to combat underage drinking, aggressive driving, drug abuse, and to monitor seat belt use, just to name a few.

The Police Department also offers a vacation check for any resident whose home will be unoccupied for an extended period of time due to a vacation. Please contact the police department directly or complete the following form Vacation Check Request and fax directly to the police department. VACATION CHECK REQUEST FORM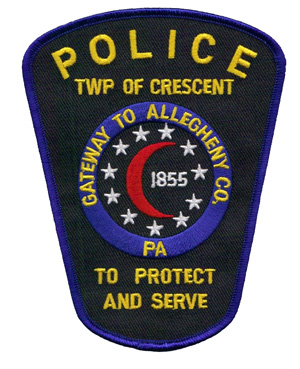 DRUG TAKE BACK BOX
The Police Department has placed a box in the lobby of the police station. All old or unwanted medicines can be placed in this box 24/7 with no questions asked. This is to prevent medications getting into the hands of children or adults who may abuse such drugs. Please let friends and family members know about this great service.